*This is a sponsored post on behalf of Wayfair.com, however as always, all opinions of fabulous products are my very own! To read my full disclosure policy, click here.*
Back. To. school.
Did you just jump for joy at those words? It's a time every parent desperately anticipates, and a time every child dreads. While we always focus on what the kids need to get ready to get back to school, it's time to take a moment to focus on what YOU need. Because let's face it; you're really the one that needs to prepare and get new things too. Right?! Mom's always get overlooked during this time while we buy our kiddos' school supplies and back-to-school clothes.
My little one may not be in school yet, but being a teacher, I know exactly what moms go through to get their kiddos prepared. It's a lot of work (and money!).
It's time to take "back to school" time to "back to YOU" time. Why can't it be fun for us, too? Let's pamper ourselves and enjoy this time. Here are a few things to get you going on your kiddos' first day back at school; and every day after (because we deserve daily pampering!)!
To start, you'll reeeeeally be needing that coffee first thing when your kiddos are getting up. Especially on those Monday mornings. Why not treat yourself to a new coffee maker, like this Keurig 2.0 K250 Brewer Coffee. It comes in several fun colors, too! This'll get you moving in the morning! 🙂
After you finish your first cup of coffee, you'll be needing a second as you rush out the door to get all the kids to school. You'll definitely need a cute new travel coffee mug like this 16oz porcelain traveler mug to keep your coffee warm on-the-go!
You're just getting home from dropping everyone off at school, and already you're exhausted. You haven't even gotten a shower in yet! How about a nice relaxing bath instead? This bamboo bathtub caddy is the perfect solution to help you unwind from the morning chaos. Grab your favorite book and another cup of coffee, and soak in a hot bubble bath. Or hey, pour yourself a glass of wine. I won't judge! 😉
Who says you have to get dressed after your bath? Throw on a comfy and cozy winchester robe to do some chores in!
Chores inevitably include laundry. Organization always makes it easier though, and having this oversized divided hamper  is just the ticket to getting kid's to put their laundry in the right place. We can only hope, anyway!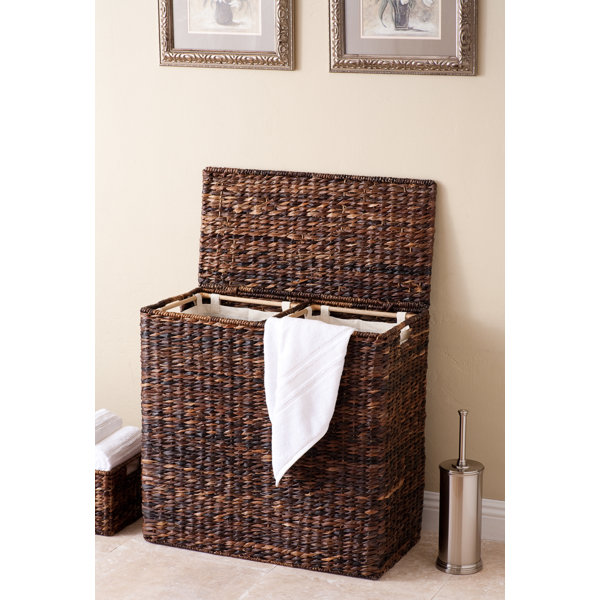 Most kids love to make our life harder. They may not do it on purpose (or maybe they do…), but it happens. Instead of giving them the opportunity to do so, set up a little "drop station" right as they walk in the door with this beautiful entryway hall tree! They can hang their coats, hats, and backpacks, and even drop their shoes in baskets inside the bench. Just think of all the stink that would contain! 😉
Organization is key when transitioning the kids back into school. It keeps us sane!
Do you have any other items you absolutely have to have to make back-to-school time more manageable for everyone?  How would you pamper yourself during this time? Leave me a comment and let me know! I have a running list for when Jade starts school in a couple years. 🙂
(I link up at these fun parties!)